Seuda Shlishit for Shabbat Miketz
is available for sponsoring

---
We are pleased to announce the registration with smile.amazon.com
This means that you can now support
Ahavat Israel by selecting our organization when making purchases.  Amazon will donate 0.5% from your purchase to Ahavat Israel.  Please note that it will not cost you anything, but will make a difference to the community.  Contact Us if you have any questions or need help selecting Ahavat Israel http://Click here for more detailsCharity on smile.amazon.com
---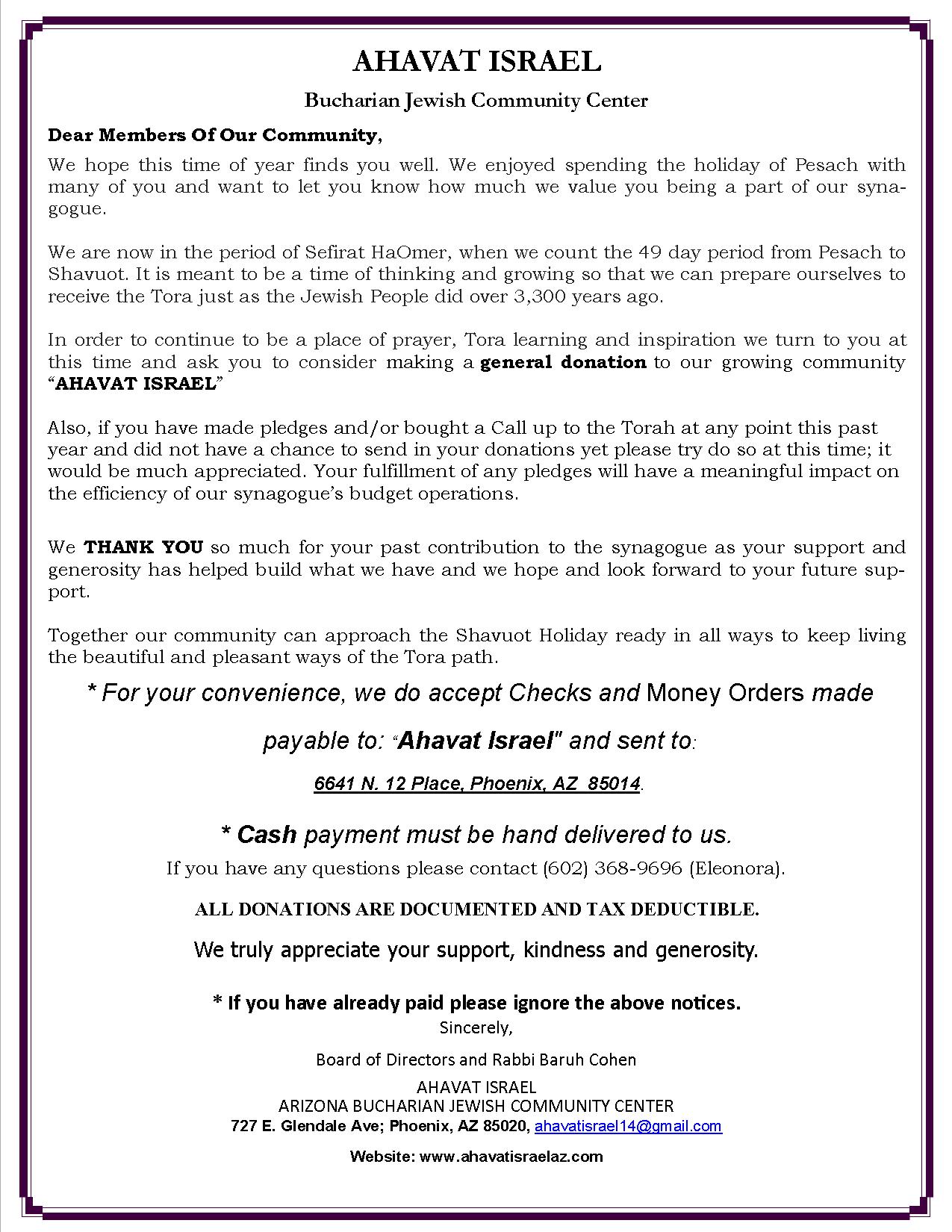 Can every Jew feel close to Hashem?
It is within your power to gain a real Awareness of G-d's imminence.  This transforms man's life; he becomes optimistic and energetic, and his potential abilities begin to emerge and assert themselves.  He becomes greater, and his home can be transformed into a Sanctuary and he lives successfully.  --Awake, My Glory
---
What Is The Best Investment You Can Make In Your Home?
When you know you're living for a purpose, then every moment in this world becomes more precious to you. You enjoy this world more. And these great teachings that you heard from the Chovos Halevavos and the Mesillas Yesharim should always be in your minds. Think that you are building a home. A home is a Bais Hamikdash, a holy place. As much kedusha (holiness) as you put into it, that's your gain, your wealth. Whatever you invest in making your home a holy place, it's going to be with you, and it's going to be your property, your possessions, forever and ever. -- Perfection in Marriage
Ahavat Israel is excited to introduce our new youth minyan with Rabbi Efraim Leviyev.  All boys and young men are welcome!  Minyanim will take place in the office space on the second floor.
   The schedule is as follows:
Mincha erev Shabbat with the main shul  

Kabbalat Shabbat and Aravit - following Mincha

Shacharit -  8:40AM

Kriat Hatorah and Musaf following Shacharit

Mincha - 6:15PM

Seudah Shelishit following Mincha

Aravit - 7:30PM  (following Seudah Shelishit)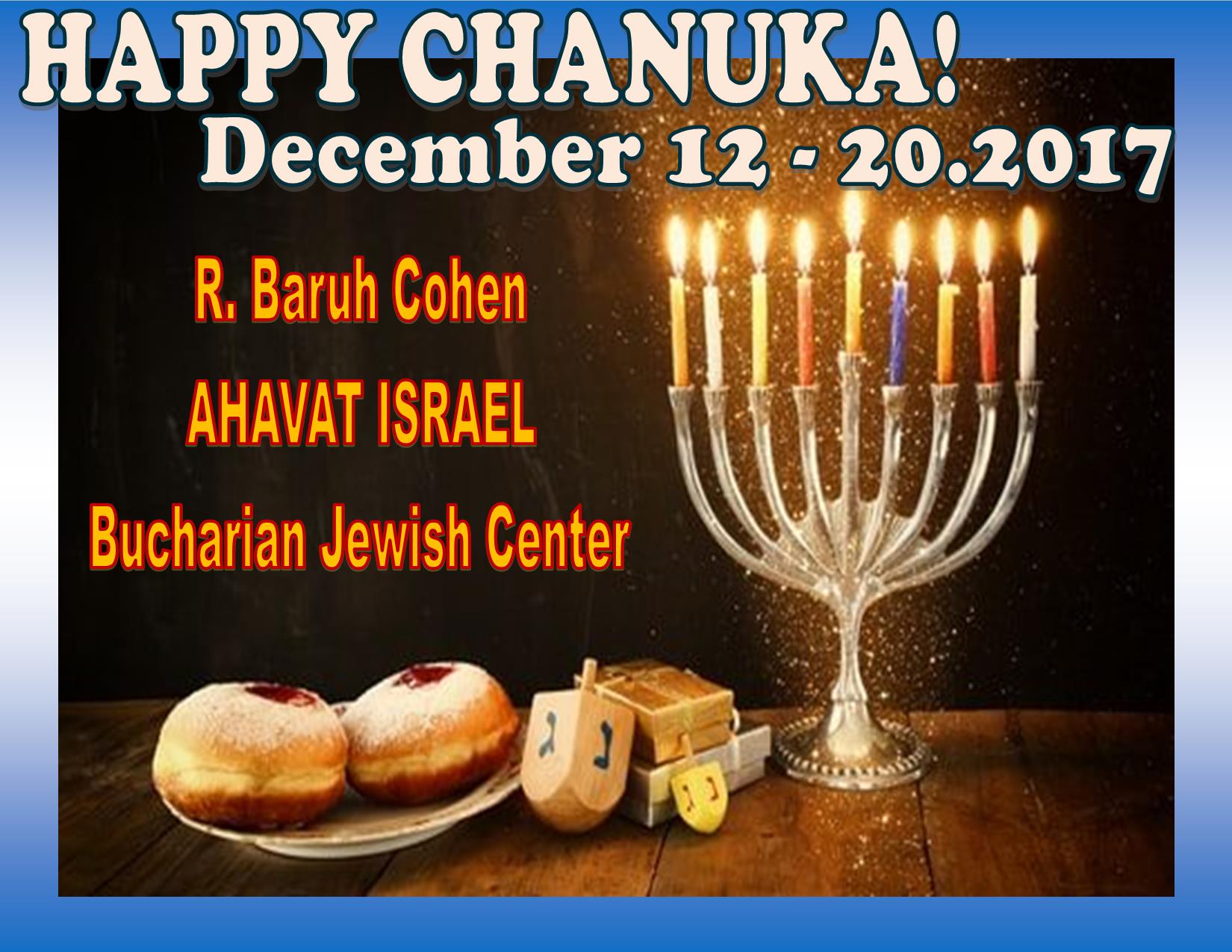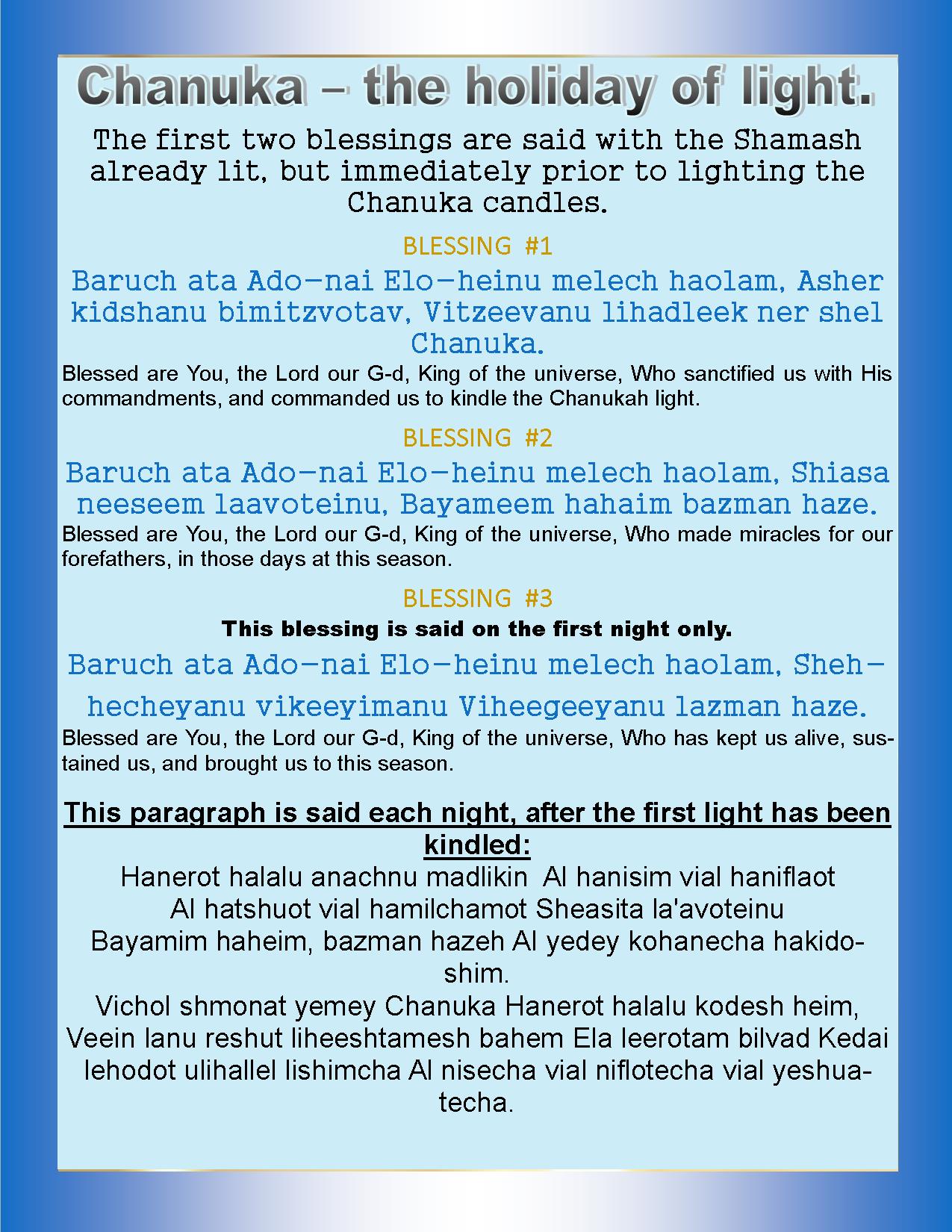 On Rosh Codesh Tevet  CONGREGATION AHAVAT ISRAEL  Invites Everyone to a Special Celebration Sunday, December 17, 2017 – 6 pm Featuring: MENORAH LIGHTING KIDS PROGRAM:  Chanuka Art & Craft  Goody bags  EXCLUSIVE DINNER ENTERTAINMENT by BabaDJanov  BROTHERS  MUSIC &  DANCING  GAMES and MORE… THE  EVENT  WILL  TAKE  PLACE  AT: AHAVAT ISRAEL 727 E. Glendale Ave, Phoenix, AZ  85020 For more info. & to RSVP please call: Read More …